I like FaceBook generally, as an immigrant / expat probably essential to stay in touch with family, and as a remote worker, it gives us a little space outside of the corporate network (aka Slack) where we can be friends" .
But there is a dark side to FaceBook, well there is on all social media platforms, and I do use social media often to bring attention to the very threats they bring to security, privacy, censorship, social engineering with a strong political bias and allowing platform to terrorist groups.
And while they have a monopoly, I feel it fair to leverage their own platforms to call them out.
So today, having found a very relevant video last night YouTube
I came to share it on FaceBook to share with my family, friends and coworkers. I was a surprised when I originally posted the video on my timeline there was no preview.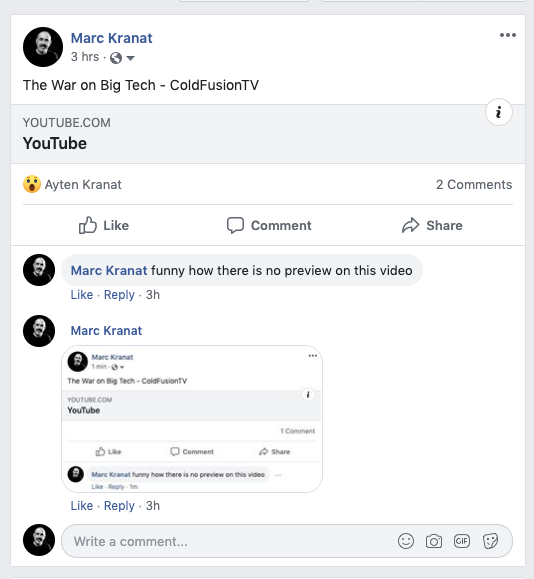 I guess this should have been a warning, I mocked this by posting a screenshot at the time in the comments. And again I get surprised, First I was blocked by Facebook asking me to confirm who I am, I get that every few days. Then I am blocked again…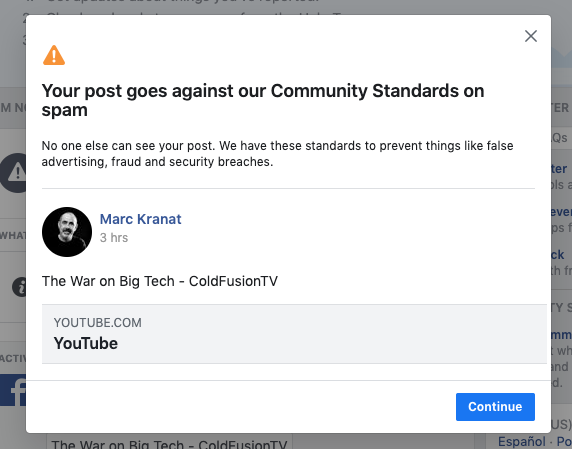 Spam, WTH, nothing spammy about this, it's just a link, yep, they wouldn't let me have a preview image, so it is just a link to YouTube, what could possibly be spammy about that. I continue…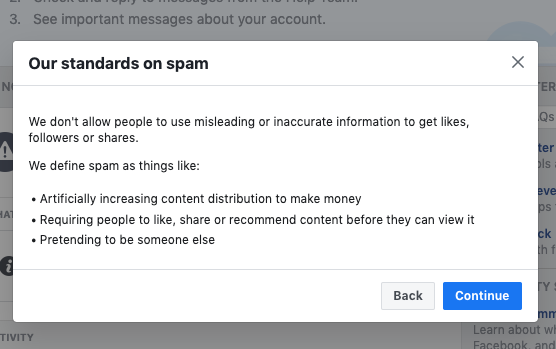 So what rule have I broken here, I hear FaceBook penalties are harsh, 3 strikes and you're out type stuff.
Our standards on spam
We don't allow people to use misleading or inaccurate information to get likes, followers or shares.
We define spam as things like:
• Artificially increasing content distribution to make money
• Requiring people to like, share or recommend content before they can view it
• Pretending to be someone else
I just don't see how they can be so wrong,
1. I don't monetize anything
2. I'm just sharing stuff with no conditions
3. I'm still me
Anyway, I hope there is a human reviewing this when i click continue…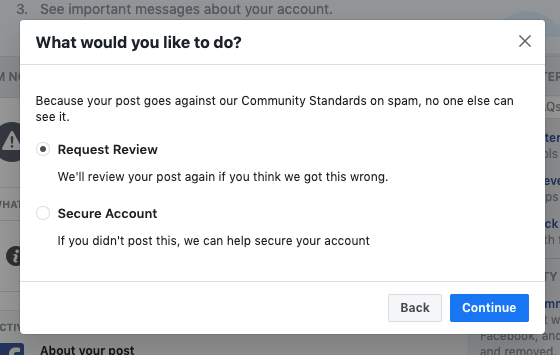 The source of the video does look legitimate, sharing the concerns I and many others have about big tech, the first 30 seconds might be personally embarrassing for Mark Zuckerberg, the rest is a good summary of the larger issue. I think this blocking behaviour itself is a concern. I've not heard anything yet, the video does still seems to be available on my facebook timeline in it's limited form. I checked Twitter is not having this issue
Checking my foilhat wasn't on too tight, I did use the FaceBook Debugger tool and there is no issue with the "scrape" that makes that preview, ruling out a specific technical problem/bug, they really are just blocking the preview from loading.